Music makes the world go 'round
When we're little, a lot of the things we grow up to use on a daily basis were taught to us through song; the ABCs, the days of the week. I strongly believe music can be found or used in just about everything you do. You just have to get imaginative and look at life like a poem, or a movie, like it's art. If you look deeper at life and how magical it is, you might come to find that the emotions you experience throughout it can be accompanied by a playlist full of songs that all invoke a specific image.
Accepting life for the good and the bad, and understanding that life isn't forever, but a minuscule blessing in the grand scheme of things can change your perspective on everything. Looking at things from a different point of view can make you see what a good playlist can really do; make you feel like the main character in a film, walking around with your very own soundtrack. You have to cherish every moment experienced, lesson learned, and feeling felt before your movie ends.
Have you ever woken up in a bad mood and then heard a fun song that made you do a little happy dance? Music has the ability to change your mood. It makes you feel something. It's so important to unplug from the outside world and just feel. Music can help you do that, usually in less than a mere four minutes. Music is more than just background noise or a jingle you hear in a commercial; it can be fun if you want it to be, but it's also a form of art.
Every instrument in a song, tempo change, beat of a drum, strum of a guitar, or slap of a bass can change how you're feeling. For example, a guitar could sound high pitched or a lower depending on which fret you play in. Just one fret could completely change how a song might make you feel or what you picture. Put a combination of verses played on different frets, with different strings, together with several instruments that use different patterns and beats, and it completely changes the course of everything.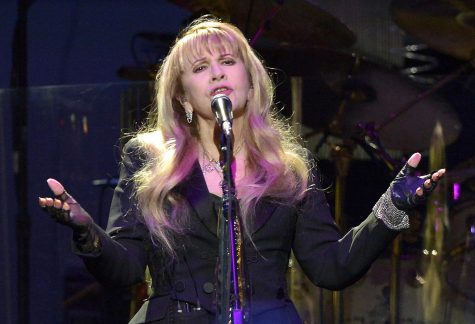 Watching artists work on mastering their craft is an experience that makes me appreciate music even more, and I think it would for anyone. I've watched people I know play instruments and mix things together, as well as seen numerous videos or documentaries of professional musicians in a studio. Writing, producing, or creating music is a form of therapy for many, a lot of artists can confirm. An audience can really connect with the story of a song and it can be really healing, not only for them, but for the writer as well.
Seeing an artist create makes you notice things in a song, that you've never noticed before. Search for a video on how a song you like was made. Next time you hear that song, focus on the audio instead of the visual of how it was created, and you'll be able to see their vision better. You can notice a trumpet or a violin or a harmony in places you didn't hear them any other time you listened to it. Not to mention, a powerful voice and great lyrics can tell you a story if you picture what they went through or what they imagined when they were creating their tune.
Nina Nesbitt is an artist I've known of for a couple years, but it wasn't until I watched her TikToks showing her song-making process, that made me listen to them differently. She uses a beat pad to record audio of things like water dripping out of a faucet, and in the end product of her songs, I have to sit back and see the beauty in the fact that her instruments are the world around her.
If you only like one genre of music, I recommend you test the waters a bit; there could be a great song out there, just waiting to be heard by you.