In It To Win It
The JV girls soccer team has an incentive to give it their all during practice, playing World Cup, a fun after-practice activity that helps with teamwork and bonding.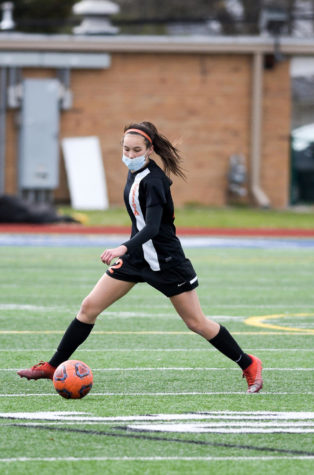 "You pick a partner and choose a country that's going to be your team name. There's usually about 10-12 teams," sophomore Eleanor Kroetsch said. "Our coach will randomly throw in the ball and the goal is to score in the opposite team's net. Before you score, you have to yell out your team name, but someone from another team could hit it right after you do, and it would be their point."
While this pastime can relieve stress, it can get pretty competitive. Winners of the game don't get a prize other than bragging rights. This tradition helps link the team together.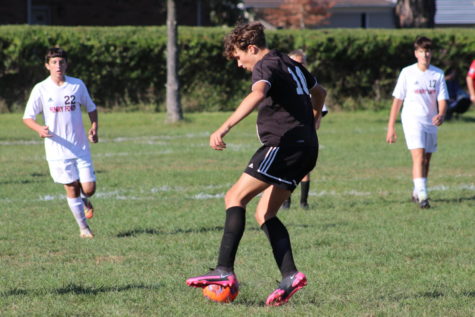 "My friend and I won the whole game and it was the most fun I've ever had at practice," junior Ava Suffredini said. "I'm really glad we are able to do these fun activities while still training hard."
The girls have to pick their partners carefully: someone they can pass the ball to without even looking and someone that can score a goal.
"One of my favorite memories is scoring the winning goal for my team during the Championships," Suffredini said. "Even though it is just a training game, it was so much more to my team."