Once a Titan, Hines is now a Chieftain
Former student teacher returns to Utica, joining the staff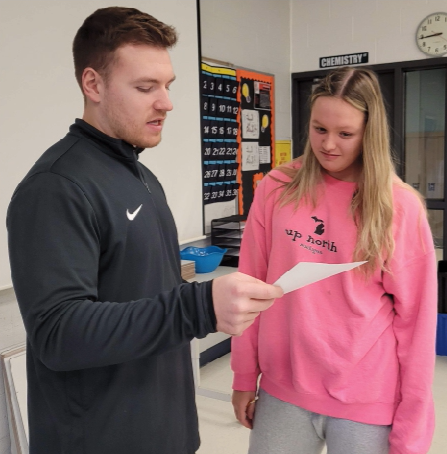 U.S. history and chemistry teacher Ryan Hines has joined the Utica family. After coaching and student teaching for Utica, Hines is excited to have finally officially joined the Utica staff.
Although he attended Stevenson as a student and began his coaching career as a Titan, Hines is dedicated to Utica and has been for quite some time.
"I started coaching at Stevenson and I played football at Stevenson. Once I started coaching, that's when I knew I wanted to teach. A lot of the guys I coached with and coached me ended up coming to Utica to coach," Hines said. "So I came to Utica to coach football and I loved it here. I student taught here and loved it, then long termed and loved it. Then I knew Utica was the place I wanted to be teaching."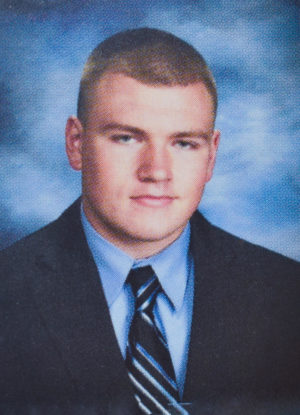 Since he has been coaching football at Utica, Hines had an advantage to adjusting and bonding with students because he had already been coaching and knew many of them.
"I think coaching really gets you involved with the kids more so than just being in the classroom. You can make better relationships with them," Hines said. "I think coaching and being involved in school activities, like I coached track, basketball and football for a few years, really helps you get immersed in the culture, get to know kids, and make you feel more a part of the school."
Another advantage Hines had starting at Utica is having student taught, so he already got to know the other teachers and staff members.
"I feel very welcomed, I've known a lot of the teachers here for a few years and they're all great," Hines said. "I love being here. It is the place I wanted to be for sure, since student teaching and even before. I am very excited to be here."
The Utica staff is just as excited to have Hines in the Utica family as Hines is to be here.
"I am excited to have him in the building. I have known Mr. Hines for about four or five years. He student taught at Utica High School with Mr. Drobnich and Mr. Wessel. He also worked here as a football coach and did conditioning and other programs," principal Thomas Lietz said. "He was at a lot of games and he is pretty dedicated to Utica High, so we are happy to be able to have him."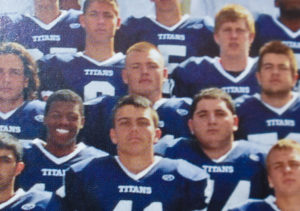 Finding the right person to fit for a position and the school's environment can be a challenge.
"We had to find the right fit. It has to be the right person for the right position, so we are grateful to have him," Lietz said. "I want all-in, and the nice part is before Mr. Hines became a teacher, he was already all-in. I was very proud of him when we interviewed him. He said, 'I'd like to say one more thing' and gave us this speech on why he loves Utica, why he's always been a part of Utica, and why once he was here he never wanted to leave."
Dedication is an important trait when joining a new community and starting a new job, which is part of what makes Hines so exceptional.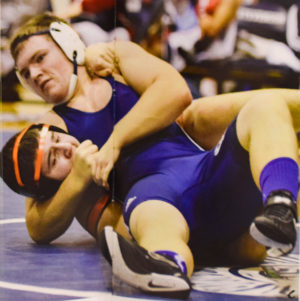 "He bleeds the orange and black, and I appreciate that since it's important. It's tough sometimes coming to another place and transitioning whether you've been there or not, which makes his all-in attitude pretty awesome," Lietz said. "Mr. Hines is a great staff member and mentor. He's got a lot of tools in his tool box and we are just really excited to have him."
Not only is the staff excited to welcome Mr. Hines, but the student body finds him to be a great fit for the position, as well.
"I like him. I feel like he is a good teacher," sophomore Madelyn Carrier said. "He came and he fit right in."
Sophomore Samantha LoCricchio agrees.
"He honestly is really good," LoCricchio said. "I expected him as a new teacher to be new to everything, but he actually fit in perfectly. He teaches like he's been teaching here for years."
Sophomore Danie Boyd believes Hines is a great fit.
"I thought he was really chill," Boyd said. "He's pretty easy going."
Since Hines is a 2013 Stevenson graduate, he is still pretty familiar with the high school setting. He had similar interests and experiences as his students now.
"My favorite high school memory must be the summer conditioning camps," Hines said. "While it was hard during it, I remember being with my friends and all of us working toward our goals. It made my friendships stronger with those guys and built lasting relationships with both my friends and former coaches."
Like every student, Hines had a favorite teacher in high school who really helped and inspired him. "Mr. Lopo. He had a different style that was fun and inviting to all the students," Hines said. "He made learning fun and engaging."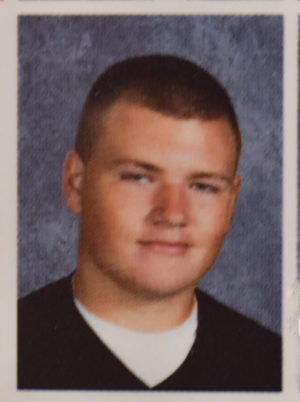 When finding a career, it is best to be passionate about it. For Hines, he was always passionate about teaching.
"I have always loved history and took a great interest in it in high school," Hines said. "I plan on being at Utica for I long time. I would love to continue teaching history and chemistry."
Even when you are passionate about what you do for a career, it can sometimes be hard to get a start. Hines was grateful for the opportunity to start out as a student teacher.
"Being able to student teach at Utica was an important moment for me," Hines said. "I learned a lot while student teaching and had two great mentor teachers in Mr. Wessel and Mr. Drobnich. They taught me a lot, and it means a lot to me."
Another big part of Hines' career and role here at Utica is coaching.
"After high school I decided not play football in college. I was offered a spot on the coaching staff at Stevenson and took it," Hines said. "I grew up my whole life playing and loving football, so I couldn't imagine it not being a part of my life."
Now being one of Utica's role models, Hines encourages students to work hard and have goals.
"My advice would be to find something that you love and are willing to work for," Hines said. "Whether it is teaching or coaching, it is important to have something to work for and always strive to meet those goals."