Black Friday Madness
Students take advantage of crazy deals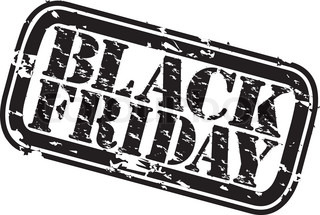 Black Friday is a day in which pretty much all stores have huge sales for the whole day. This day is known for all the craziness that comes along with it. Black Friday usually always happens the Friday after Thanksgiving.
"I'm not going Black Friday shopping", sophomore Angelo Zeolla said. "because i don't feel like dying in the crowds".
People get so interested on Black Friday and the stories involved in it because of how crazy and unbelievable they can be. The best stories usually come from the workers who work on Black Friday.
"I never had a bad experience personally",teacher Lisa Lorincz said. "But I did hear a story about two teenagers fighting an old man in a parking lot".
Usually when people go shopping on this day they look the day before to see what items they want and hunt for them in the stores.
"I really only bought a few things while shopping", sophomore Steve Selmani said. "I bought a pair of shoes and some clothes".
Like stated before people have some crazy experiences on black Friday, but some people extremely exaggerate their stories. Black Friday is insane though, just some people don't tell the full truth about it.
"It wasn't as bad as i expected", Selmani said. " but it was still crazy the amount of people who were at the mall".
The people who don't chose to go Black Friday shopping usually lean towards Cyber Monday, which is just Black Friday but on online stores. there's always been a huge debate on whether Black Friday or Cyber Monday is a better option.
"I find Black Friday a waste of time", junior Bailey Douglas said. "so i just Cyber Monday shop so i don't have to leave the house".
When people venture out to shop on this day of sales they usually hit their favorite stores first. Everyone likes different stores so these people go to all different kinds of stores.
"When I went out shopping this year", Douglas said. "I went to Pacsun, H&M, and Windsor".
All in all, Black Friday has become pretty much become a national tradition for all die hard Christmas shoppers.