Making Utica green again
Seniors take over recycling duties
This school year has seen the emergence of a Recycling Club, created by senior Julia Candela. This group goes to all of the classrooms around the school to collect the recyclable materials.
Candela heard of the amount of recyclable items that were going to waste in the trash bins, so she wanted to make a change. As a part of her senior service project, Candela decided to gather some friends to create a group to take the recyclables and make certain that they were properly disposed of.
This "club" is actually a senior service project opportunity for the seven students involved. The reason that few are allowed to be a part of the project is that the more people involved, the fewer hours that each student receives.  There was no selection process for which seniors were to be a part of the recycling service project.
After some trial and error, the group decided that they only need to collect every Wednesday after school to get the job done. While the responsibility of recycling falls on the custodians, the recycling service students told them not to worry about collecting the recyclables.
The students can not function without their "point person" teacher Julie Wright.
"All I am is the person who gives them a key to get in to all of the rooms," Wright said, "and then if teachers rooms aren't being taken care of then the teachers email me."
Wright plans on continuing to supervise the project in the coming years as the current seniors pass it on to a few trusted juniors. Although it is not currently an official club, they group is optimistic that it may be in the future.
"I hope it grows to help more of the community," Candela said. "Maybe we could go to stores and help them recycle, or collect for nursing homes, or just promote recycling throughout the community."
Even our administrative staff has high hopes of this project becoming an official club for following school years.
"It is not something I am managing as far as making sure it continues," principal Thomas Lietz said, "but I have every faith that it is going to, because I know there are kids interested in taking it on and making sure it lives on and improves."
Even though it may seem that these seniors are only participating for their service hours, they have other intentions that are pure. With the service to the community, senior Grace Hartigan is also doing a favor for her mother.
"I get my senior project hours done and my mom is a total nut about recycling," Hartigan said, "so she is super happy that I'm doing it."
About the Writer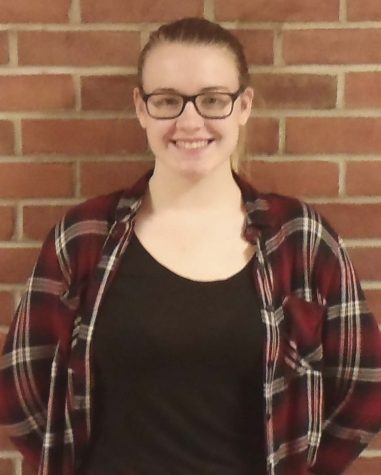 Leah Wylie, Guest reporter
Leah is in her senior year and this is her first year on the newspaper staff. She's involved in a lot of extracurriculars such as NHS, Student Council,...