Glimpse at graduation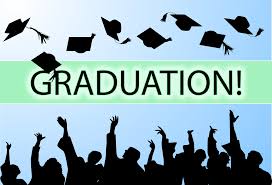 Seniors had their first insight to graduation as they shuffled into the auditorium for the senior class meeting. All that was missing was the cap and gowns.
The meeting addressed the important events of senior year, beginning with senior photos information.
Seniors then received a formal prom dress code. It listed the appropriate clothing and requirements for prom.
Jostens then handed out packets that included order forms for caps, gowns and additional senior merchandise. They offer everything from class rings to senior scarfs.
The company also ran a competition to give out free merchandise. Students were able to submit their numbers into a remind text and then the representatives picked random numbers for the prize.
Senior Donovan Dawood won a free cap and gown.
"I was so shocked when I won," Dawood said. "I did not think I was going to win."
While it may seem far away, prom and graduation will be here before the seniors know it.