Students donate canned food to Key Club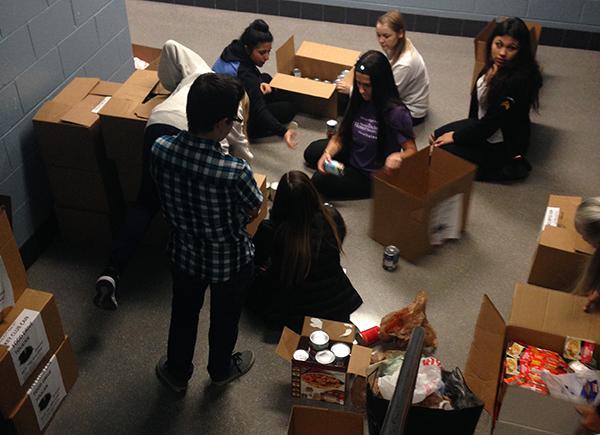 For the past three years, teachers Joy Grieco and Courtney Struck have been sponsors of  the Key Club. Every year, they collect cans for the families who are having troubles around this time of year.
The cans collected this year were donated to families who needed extra help when the holidays come around. After all the cans were collected, they put them in boxes and passed them on the Kiwanis Club.
"Over 1,003 cans were collected," Grieco said.
The winning class was teacher Edward Wessel's first hour history class, who collected over 100 cans.
Wessel motivated his class with extra credit, and it apparently worked, as they collected the most cans in the school.
"When I told them that they won," Wessel said, "they were excited."
Sophomore Russ Hamm donated three cans this year.
"I donated because I feel bad for anyone or any animal that doesn't have any food this time of year," Hamm said. "Nobody should go through that." Hamm explained.
As the class that donated the most cans, Wessel's students received a breakfast treat.
"We had doughnuts," Hamm said. "They were good."