Trends galore: recap of trendy 2016-2017 school year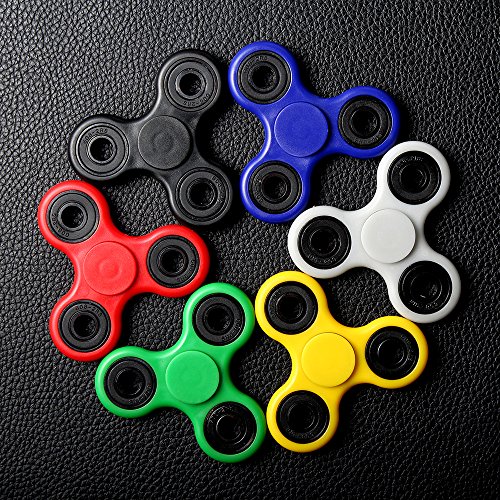 There have been many different trends throughout this school year. They range from major dance moves to small, yet prevalent, fads.
"Trends are always some of the most interesting things during each school year," junior Madison Mosher said. "They always make everything a little more interesting."
The biggest trend of this school year could be considered the infamous fidget spinner.
"I hate fidget spinners. My daughter has one and it drives me crazy," teacher Susan Bernardi said, "and I hate when kids have it in class."
There were many difference dance moves that became popular throughout the year. One of the most frequently-used dance moves was the "dab".
"I liked this trend for like a week," sophomore Macy Drinkall said. "Then, once it started getting really over-used, I hated it so much."
Slime was also a trend this school year; slime is a mix of glue, borax, water, among other decorative additives, like glitter.
"Slime is actually really cool and looks fun to make," sophomore Gavin Fromm said. "I only see it on social media, but I have played with it before."
There was certainly no shortage of trends for students to be a part of this year, from fidgeting at their desks, to making creative slime creations at home.