Book Club opens a new page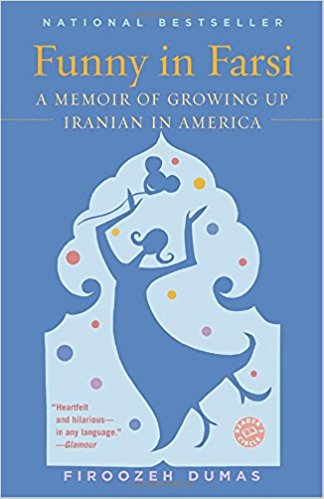 If you spent the whole summer inside reading your days away for summer homework, it's time to flip to the next chapter and turn your reading perspective around.
Book Club is run by teachers Julie Wright and Melissa Kevonian and will be having their meeting at Barnes and Noble at 7 pm on September 26. Each meeting will be focusing on a different book the members will have read over the course of the month.
"I love reading all of the mystery books," junior Addison Guitar said. "Book club is a lot of fun and I'm excited to be apart of it again this year."
A bonus to this club membership is the extra credit that may come with it. Some teachers may give a student some extra bonus points when they see a student's name on the book club participation list. So not only will you be reading and discussing a book with others, you could potentially be gaining a boost to your grade.
"Mrs. Wright and I try to find new releases that are interesting along with recommendations from teachers and students," Kevonian said, "It allows me to read more and have kids who didn't like reading so much find a passion for it."
If you have any other questions, you can go see Wright in room 235 or Kevonian in room 246.
9/26 Funny in Farsi by Firoozeh Dumas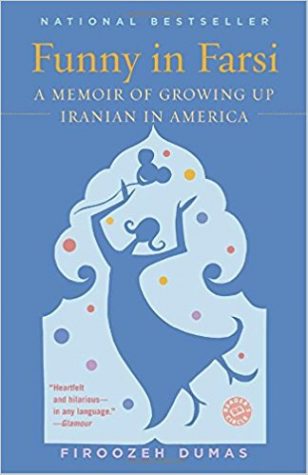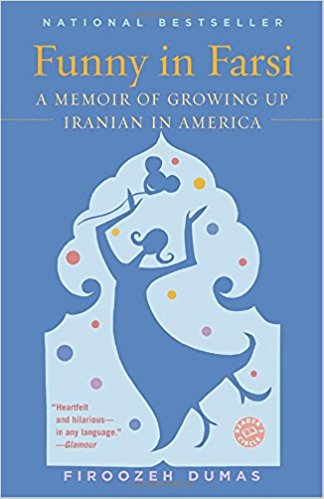 When she was seven, Firoozeh Dumas and her family moved from Iran to California. More family soon followed, and the clan has been here ever since. Funny in Farsi chronicles the American journey of Dumas's wonderfully engaging family: her engineer father, a sweetly quixotic dreamer; her elegant mother, who never fully mastered English (nor cared to); her uncle, who combated the effects of American fast food with an army of miraculous American weight-loss gadgets; and Firoozeh herself, who encountered a second wave of culture shock when she met a married Frenchman. In a series of scenes, we watch the family grapple with American English (hot dogs? –a complete mystery) and American culture (Firoozeh's parents laugh uproariously at Bob Hope on television, although they don't get the jokes). Above all, this is a story of identity, and the power of family. It is a book that will leave us all laughing.
10/24 Before We Were Yours by Lisa Wingate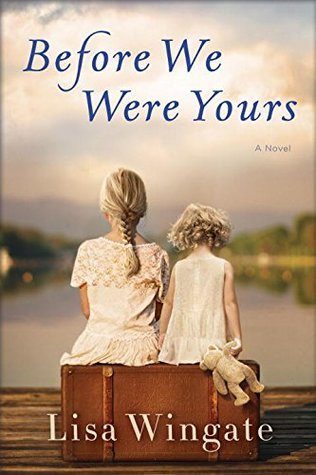 Two families, generations apart, are forever changed by a heartbreaking injustice, inspired by a true story. Memphis, 1939. Twelve-year-old Rill Foss and her four younger siblings live a magical life abroad their family's Mississippi River shantyboat– until strangers arrive in force. Wrenched from all that is familiar and thrown into a Tennessee Children's Home, the Foss Children quickly realize that they are at the mercy of the facility's cruel director. Rill fights to keep her sisters and brothers together- in a world of danger and uncertainty. Aiken, South Carolina, present day. Born into wealth and privilege, Avery Stafford seems to have it all: a successful career, a handsome fiancee , and a lavish wedding on the horizon. But when Avery returns home to help her father weather a health crisis, a chance encounter leaves her with uncomfortable questions- and compels her to take a journey through her family's long-hidden history. Based on one of America's most notorious real life-life scandals- Wingate's riveting, tale reminds us how the heart never forgets where we belong.
11/14 The Hate U Give by Angie Thomas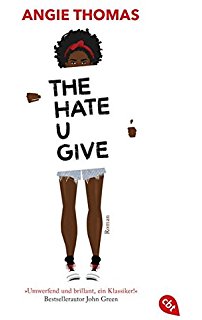 Sixteen-year old Starr Carter moves between two worlds: the poor neighborhood where she lives and the fancy suburban prep school she attends. The uneasy balance between these worlds is shattered when Starr witnesses the fatal shooting of her childhood best friend Khalil at the hands of a police officer. Khalil was unarmed. Soon afterward, his death is a national headline. Some are calling him a thug, maybe even a drug dealer and a gangbanger. Protesters are taking to the streets in Khalil's name. Some cops and the local drug lord try to intimidate Starr and her family. What everyone wants to know is: what really went down that night? And the only person alive who can answer that is Starr. But what Starr does or does not say could upend her community. It could also endanger her life.
12/12 Just Don't Fall by Josh Sundquist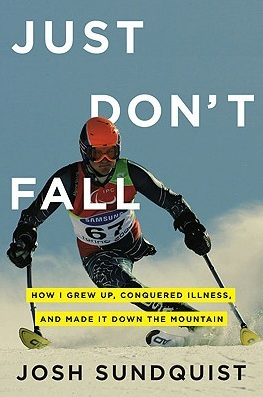 One moment Josh Sundquist was your typical energetic and inquisitive nine year-old boy. The next, his entire life changed when he was diagnosed with Ewing's Sarcoma, a particularly virulent cancer strain that would eventually claim Josh's left leg. Josh journeys through a dizzying array of hospitals and eventually lands a pivotal place: the nearby mountain, where he makes his first attempt to ski. It is on the slopes, and later, on the race course, that Josh's world bursts wide open. The inspiration to become a champion is not all that Josh has to contend with- there is adolescence to navigate, the transition from homeschool to public high school, and girls. There is an increasingly turbulent and difficult home life, with another cancer scare, a wayward brother, and dwindling finances to pay for training. Through it all, Josh Sundquist shows us with charm, humility and remarkable strength that even if we fall, this inner grace can lift us up and carry us over the many mountains we all must face.