Out with the old, in with the new: A student's take on Little Caesars Arena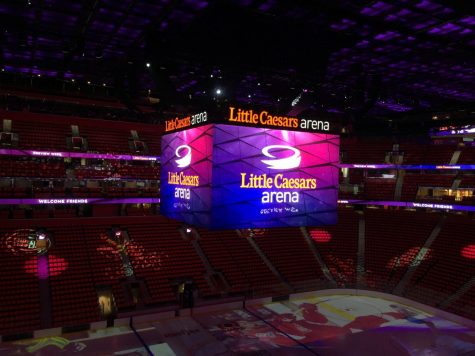 The Palace has been the go-to venue for concerts, sporting events, and more for nearly 30 years. However, the fame of the location has come to an end, as it has been replaced by the Little Caesars Arena in downtown Detroit. Opened September 5, the new venue is still unfamiliar to many people in the area. For those who haven't been able to see the new arena, it is uncertain if it will be able to live up to The Palace's reputation. However, some who have seen the arena are impressed.
"It has a lot more to offer than The Palace or Joe Louis Arena could have offered," junior Erica Daris said. "Honestly, Little Caesars Arena is going to have more of a reputation than The Palace."
The size of the new arena could prove to be an advantage for both the owners and attendees of events.
"It's a lot bigger than The Palace," Daris said. "It has actual restaurants and is a lot more modern."
Though The Palace was a popular destination for a range of events, the Little Caesars Arena could potentially surpass The Palace in popularity.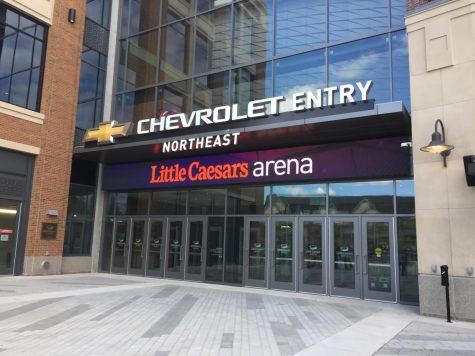 "It's a lot nicer and updated," Daris said. "The seats are really high up."
The new arena won't always be trying to live up to The Palace's reputation, however. It has its own unique features that separate it from the old arena.
"Seeing all of the Red Wings memorabilia on the walls and pictures of past captains was the most memorable," Daris said. "It was cool to have it all in one place. They had jerseys that were worn by players."
The new arena will also be featuring the same performances and sporting events previously held at The Palace.
"I'm actually going to Ed Sheeran's concert this month, which is at LCA," Daris said. "I also plan on going to some Red Wings games this year."
Though the location of the new arena may cause some to have more difficulty adjusting to the change than others, the shift from old to new is overall for the better.