Girls swimming to compete at county meet
Those on the swim team know that each season there are two meets held above all others: counties and divisions.
The first is a single day meet that features only swimmers within the county that met a specific time cut, the second is one that spans a weekend with all swimmers within a division.
Throughout the season, girls of the swimming and diving team have worked hard to achieve the times needed to qualify for the county meet on Oct. 7.
Long hours spent at practice, "hammer-down" sprints during league meets, and obsessing over the necessary minutes and seconds–milliseconds even–has led to ten girls making the cut for this years meet.
Although a time cut is needed to swim in individual events during the meet, coaches can also create teams for the 200 medley, 200 freestyle, and 400 freestyle relay events out of athletes that did not make the needed times in order to get a feel for how they work together.
Coach Joe Michol is especially excited for this year as, after implementing a swim program at the junior high schools, his team is younger, larger, and has more talent earlier than ever before.
"I'm really proud of how hard the girls have been working so far this season," Michol said.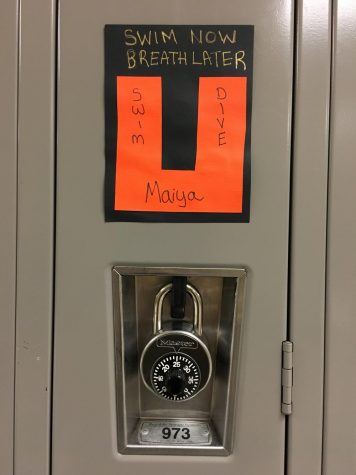 In the days before the meet, girls took extra time to perfect the finer details of their races and make sure that any final preparations have been made.
As a special incentive from the captains of the team, decorations intended to motivate adorn lockers of the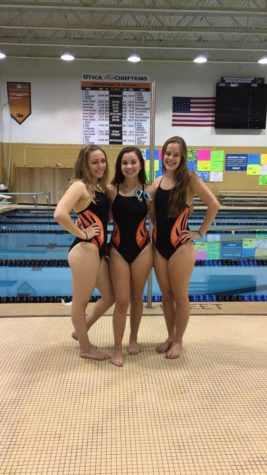 swimmers on the Friday previous.
"Every year before our biggest meet, which is divisions, the captains make different locker magnets for the girls," senior co-captain Sarah Grzadzinski said. "We decided to put them up for the county meet too because we had a lot of us make the cut."
The magnets feature an orange "U" with sayings such as "hammer-down!" and "throw with the arms, drive with the legs!" which are phrases coined by Coach Michol.
At the meet that begins at 10am and lasts well into the afternoon, the girls will don special technical suits that have been designed specifically to aid in reducing drag underwater and hopefully place well among the other swimmers in Macomb who have made it to counties.
This meet serves as a good indicator of what individual and relay times may look like come Nov. 3 and 4, when the division meet is held and  the girls may potentially place against opponents in their events.
About the Writer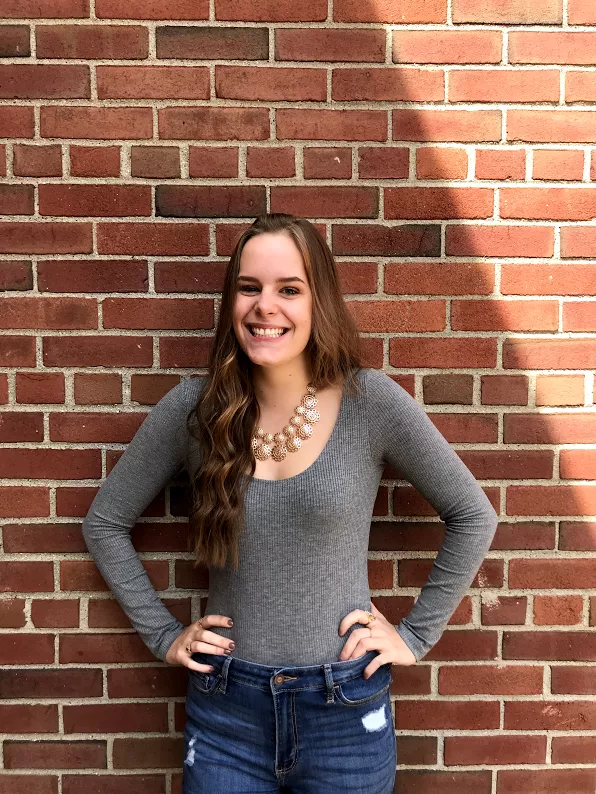 Nicole Mcmenomay, Social Media Editor
Nicole is a senior and this is her third year being a part of the 205 crew. This year she is working as the Social Media Manager. She is a captain of the...