New state guidelines change bells, calendar
As the new school year kicks off, there have been new changes. Some may look at the new construction, but one thing not overlooked is the new bell schedule that was put into effect this year. The new bell schedule has raised many questions amongst students.
With the new policy, the end of the school day now ends at 2:14 p.m, which is three minutes longer than last year. Another notable change that occurred is that the warning bell has now changed to two-and-a-half minutes. Utica Community Schools was under an old contract, and with a new contract came the new bell schedule.
Each state has different rules for how long students need to be in school. Some states require students to be in school for 175 days, whereas others require 180 days. Michigan recently passed a law in which public schools are required to have 180 days of school. In order to compensate for the new law, two full days were added to the 2017-18 calendar. The two new school days are January 3, 2018 and May 25, 2018.
When asked about the change of the warning bell, principal Tom Lietz took a stance on the situation. "The one minute warning bell didn't work," Lietz said. "Too many students were late to class."
Even though the warning bell has been changed once already, Lietz warned students not to be surprised if it changes again. "I may even change the timing of the bell around," he said. "I want students to be on alert and to get to class on time."
Students have noticed the recent change and have mixed emotions about it.
"Changing the warning bell helps the students out," junior Cooper Doucette said. "It makes us more aware, and makes us get to class on time."
With the change in the bell schedule, students have more of a responsibility to get to class on time.
Due to the extended minutes at the end of the school day, students gain an approximate day of the xchool year.
"As an educator," teacher Robert Morin said, "I can get the curriculum across with the extra days given."
Having a few more minutes added doesn't seem like it would make a big difference, and having added days seems small compared with all the other days students are in school. However, it is a welcome addition for teachers and administration.
About the Writer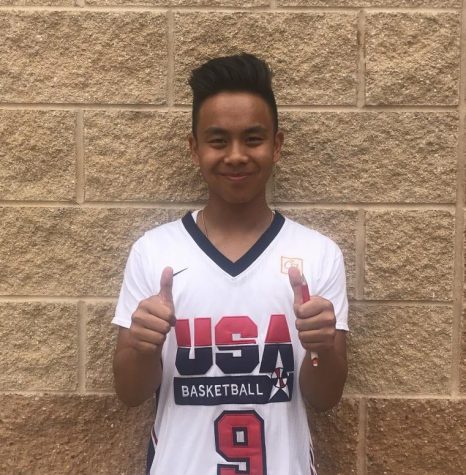 Jacob Joseph, Managing Editor
Jacob is currently a senior and is very ecstatic to be the Managing Editor, and a three-year newspaper staff member. He can't wait to be the heir to the...