New teachers join staff
To many students, it seems that this new year brought a large amount of new teachers. For many, this can be an exciting change for the school.
"The school grew in students so much that new staff members were necessary to compensate for the growth", principal Thomas Lietz said. "Many teachers had to leave the school so we also had to make up for that."
Six new staff members were brought into the school. Five of them are teachers for several different classes and one of them is a counselor.
"I have been teaching for 17 years, mostly at [Eisenhower High School] and a little bit at Malow [Junior High]", physics teacher James Schoettle said. "I really do like my job at the school though, it is very comfortable and the students and staff are all very nice and calm."
There were also many other changes to the school, including renovated classrooms, bathrooms, and hallways.
Classes are notably larger this year and with that comes more people in the classrooms. To alleviate this new problem, more staff was brought in to accomodate students.
These new teachers were brought in to teach subjects like Spanish I and II, economics, and government, since there had been an uptick in enrollment in these courses. "I got moved here over the summer," teacher Julie Kuznicki said. "I teach economics class and I really like this school."
"I've taught Spanish for many years and I was very excited when I got the call to teach at Utica," teacher Carol Dimovski said. "The school is overall super nice though. I really enjoy being around all the staff and students."
Many students were thrilled to hear about the latest additions to the building. Not only was construction done this summer, but new faces were there to welcome them to or back to the school.
"I think it's good [we] sophomores get to experience Utica with new teachers," sophomore Darius Edwards said. "It should bring us new experiences and will help boost our high school education going further."
This was the biggest jump in teachers that the school has had in the recent years.
"Utica is a new, fun, and exciting environment," teacher Suzanne Greenfield said. "All the new students I am teaching bring in a whole lot of excitement."
The new staff bring in several different viewpoints, as they had previously taught many different kinds of levels – from elementary to high school.
"Teaching here is very different than when I taught at Shelby [Junior High]," teacher Stephanie Gerling said. "But, I am enjoying teaching here and I love seeing all the students that I taught in the past."
About the Writer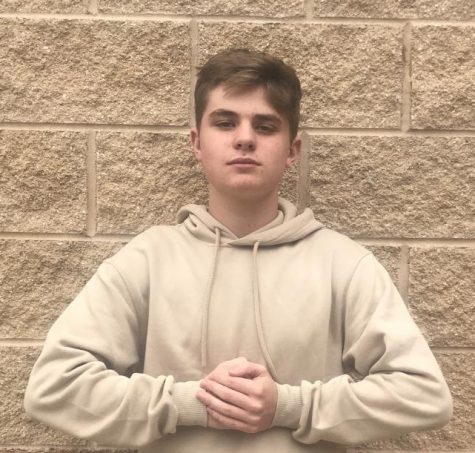 Evan Gray, Online Editor and Business Manager
Evan Gray is a Senior this year and this is his third year on staff. He loves newspaper so much because he is so good at it. He is also a huge football...