Weight room lifts students' spirits
The hard work, calloused hands, and endless lifting are all unique parts of the Utica High weight room. It is a hot-spot for athletes in the off-season but others wonder, why do students use the weight room?
For some athletes, the weight room provides a healthy environment to exercise and stay in shape. Also, the weight room is available to everyone, but, there are rules and expectations to be met.
Some rules include to never be alone in the weightroom, always have a spotter for lifting, and absolutely no fooling around with the equipment. The weight room can be dangerous if people are not careful or attentive to what they are doing.
"Safety first" the Utica High weightlifting teacher, Mr. Rojeski, said. "It can be intense."
Working out in the weight room creates an opportunity to build muscle and track improvements throughout the time that it is used.
"I like it when they work hard, I like it when I see kids making gains," Rojeski said, "It's just like seeing kids get smarter."
Others who take place in sports use the weight room as an advantage to condition when their sport is not in season.
"I use the weight room so that when the season comes around, you're ready for it and not holding the team back," sophomore Lauryn Holmes said.
Exercising in the weight room is yet another way to maintain health and body positivity.
"I feel good about myself," junior Jillian Burrows said. "It definitely helps keep me in shape."
A variety of machines distinguish Utica's weight room from others to make it special and give different opportunities for exercising.
"I think Utica has one of the best weight rooms in the district," senior Joe Heck said, "it is very high quality and there are many different machines to use."
The weight room proves numerous benches, different weighted dumbbells, bicycles, and treadmills. All are equipped to provide a heated work out session as long as the machines are used correctly.
The weight room is also open to use every day after school until 3 and before school in the mornings.
Somebody is almost always in the weight room and it can help build comradely in a team.
"I like that it is never empty," Holmes said. "It's fun with friends."
Whether it is to make people feel good, build muscle, or stay in shape, the weight room
About the Writers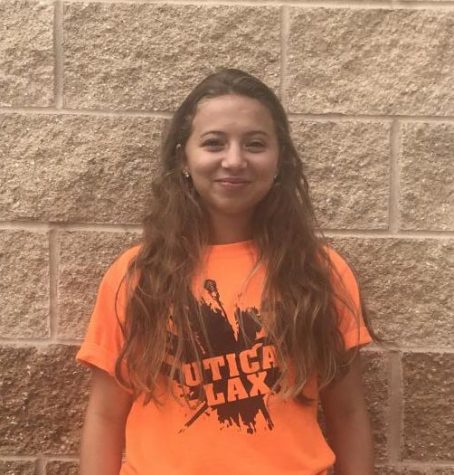 Talia Cesario, Editor
Talia Cesario is a 4'9'' junior with a bad habit of biting her nails. She runs on the Utica cross country team and enjoys listening to music, watching...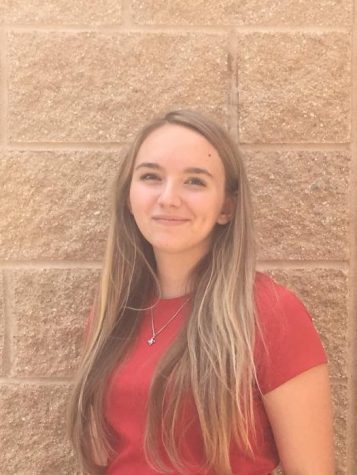 Haley Grooms, Print Editor-in-Chief
Haley Grooms is finishing off her senior year as the Editor-in-Chief of the print newspaper. This is her third and final year on staff, but hopes to make...