First annual Martin Luther King Jr. Day of service to be held
Students will participate in activities to honor Dr. King and holiday.
In an effort between principal Tom Lietz and two seniors earning community service hours, the "true meaning" of Martin Luther King Jr. Day will be acknowledged at school on this year's holiday of Monday, Jan. 15.
For four hours students will be able to serve the community through various projects, beginning at 10 a.m.
Seniors Briana Henig and Grace Veenstra took the project on after proposing senior service project ideas and receiving an alternative idea from principal Tom Lietz.
"It wasn't our original idea," Veenstra said. "After Mr. Lietz told us about it, we jumped on [doing] it because it is so cool."
Activity stations will benefit military personnel overseas through Operation Gratitude, where students will be able to craft paracord bracelets and write letters of thanks to the country's first line of defense.
In addition, participants will be able to compete in an essay contest and craft blankets for Project Linus.
The purpose of the event is not lost on the seniors that created it.
"I'm so excited to be able to start something," Henig said, "because MLK Day is a day of service – that's what it's about. We always say, 'Oh, it's a day off of school, so I get to do nothing.' This is so we don't forget what we have this day off for."
About the Writer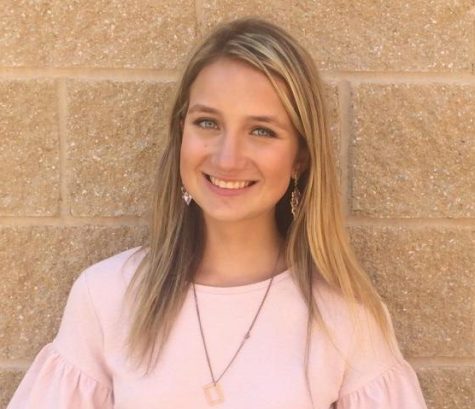 Elizabeth Cetnar, Editor-In-Chief
Elizabeth Cetnar is a senior and is proud to be the editor-in-chief of the award-winning Arrow newspaper. During her second year on the newspaper staff,...