'Camp Rock' rehearsals underway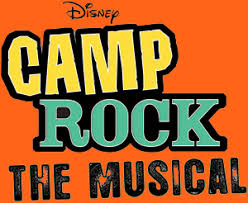 Schools all over the globe do all sorts of plays, musicals, and other theatrical activities for the students. It just so happens that there will be a "Camp Rock" musical being performed at Utica High School.
"I will be playing the role of Shane Gray," senior Dylan Burg said. "He's the main guy, so I sing in most of the songs. I wanted to be really involved in the musical."
Following an informational meeting in December, tryouts were held the week before break.
"I found out I got the role of Tess Tyler when I saw the cast list at lunch," junior Lindsey Berg said. "I'm excited to play a role that is completely opposite from my everyday personality."
In addition to being an actor on stage, many students work behind-the-scenes, such as being a member of the tech team or in choreography.
While theatre students are familiar with the musical because they have run through lines and the instructor has talked about it, many are familiar with the popular Disney story.
"I will be attending this musical and I couldn't be happier about it," sophomore Rachel LaVoie-Dimmer said. "I believe that there will be tons of people there. The turnout should be spectacular."
Audience members who have already seen Disney's "Camp Rock" will be in for a few surprises.
"It's very 'Camp Rock-inspired,'" senior choreographer Grace Veenstra said, "but we are putting a twist on it add originality."
Rehearsals are underway, and the musical will be performed on April 26 at 7 pm, and April 28 at 2 and 7 pm in the Arthur Harper Auditorium.
"This marks the 10 year anniversary of 'Camp Rock,'" theatre instructor Joel Kaczmarczyk said. "Disney shows always bring a good audience, so we're expecting large crowds."