New Game Guide
Students react to highly-anticipated new releases
2017 was a unique year for video games, with many creative concepts that can appeal to everybody. With the numerous genres and play-styles that define each game in its own unique way, they make the perfect gift for the upcoming holiday.
"'Battlefront 2' is pretty cool," sophomore Benicio Moran said, "but 'World War II' is my favorite."
Excitement has been brought to gamers, stemming from casual to competitive, as the new games can appeal to everybody.
"This was a great year for video games," sophomore Matteo Lani said, "because a lot of good games came out."
Whether you are a gamer yourself, or are looking to buy the perfect gift for the gamer in your life, here's the ulimate gift guide, including the new games that people are hoping to see under their tree.
Video games have taken over our generation and many kids are fascinated over the revolution of the new and upcoming video games.
With being able to play on a variety of consoles such as Playsation, Xbox, or even PC these new games are bound to sell well and quickly. Whether you are a hardcore or casual gamer, these games will interest you, and if you're lucky, you'll find yourself playing one this holiday season.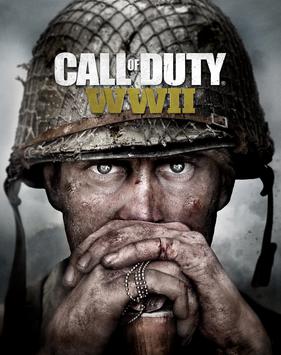 "Call of Duty World War II" is the new edition of the Call of Duty series that comes from a long lasting franchise. The game features a full campaign, a multiplayer mode, and a zombie survival mode.
For the multiplayer mode, this year's game has a choice of five different divisions such as Infantry, Airborne, Mountain, Expeditionary, and Armored. Each division specializes in a different play-style and class.
"I like to play online with my friends," senior Leonard Casem said, "and meet new people."
"Fortnite" is one of the biggest Battle Royale games of 2017. It allows you to either play solo, or queue with your friends to fight for number one. The game is very fast-paced and is based on luck and the loot you find. One of the many unique features of this game is the building system.
Fights are heavily based off of creating your own cover and building your own fort.
"It's a balance of luck and skill," sophomore Dorian Jenkins said. "'Fortnite' came out of no where as a free game and it's really fun. I like to see where the game is going."
In the survival horror genre, "Resident Evil 7" is the game that dominated this genre. The game focuses more on the horror and exploration aspect, unlike the previous games. It is the first game in the series to be set in first-person point of view.
There is a full survival campaign and downloadable content that is purchasable after the main game is completed. This year's game has generated a lot of excitement to the dedicated fans, as this is a game that was long awaited.
"My favorite part," sophomore Alberto DiCicco said, "was when the grandma in the wheelchair turned into the final monster boss."
"Destiny 2" is an online first-person shooter game that lets you become an intergalactic guardian whose job is to protect Earth's last safe city from the invading aliens.
This year the storyline of the game is more in depth, and you can still play as the classes that were presented in the original. The classes feature a variety of new abilities such as dawnblade and voidwalker.
"The game is still in its infancy and will get better with time," sophomore Joshua Davis said. "But overall, it's a great game and shows much promise."
"Star Wars Battlefront 2" is the newest installment in the game series which is based off of the film franchise. This year the game has two new modes that improve the over-all playing experience.
The new modes include an immersive and detailed campaign, along with more responsive and elaborate multi-player mode. "Battlefront 2" also now allows players to play as your favorite characters from the films, such as Darth Vader, Luke Skywalker, and Han Solo.
"Base game is good," sophomore Noah Mousseau said, "but the micro-transactions overshadow it."