Lacrosse season springing up
When the snow melts, athletes who play a spring sport get prepared for the upcoming season. The most hands on and aggressive sport is lacrosse. Unlike other spring sports, lacrosse is a lot more physical. Rebounding from last season, Utica plans on making a huge impact this coming season.
"There really isn't an off season" Senior Ryan Carrier said. "I play year round, when winter comes around we play indoors."
Lacrosse is a sport that involves being aggressive and playing with pads. The sport can be played outdoors or indoors. When not playing in spring, players often play in indoor leagues to prepare themselves for the spring season.
"My favorite thing about the sport is how physical it can get" Senior Garrett Valliere said. "how much work it takes to play."
Even though lacrosse isn't one of the major sports at Utica High, some people are excited to see what the boys can do this season.
"I cannot wait to go to every game this year and support our team" says Senior Courtney Pullman. "The boys had a great season last year and I'm excited to see how much they have improved."
Everyone is getting excited for spring sports to begin and the players are getting anxious to get on the field. For the seniors, this will be their last time putting on their pads and walking onto the field. They hope to go out with a bang.
About the Writer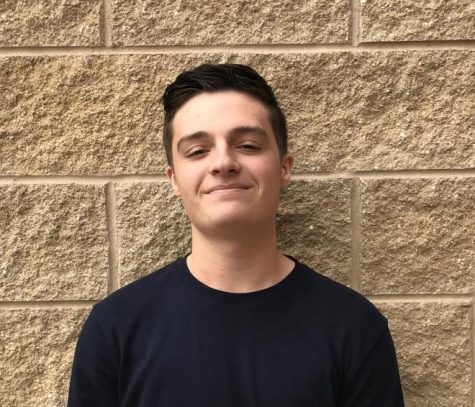 Joey Heck, Guest Reporter
Joey Heck is a senior and this is his first, and last, year being a part of the 205 Journalism staff. He currently plays baseball for the school and wants...