Scheduling begins for 2018-2019
UPDATE: The AP fair will take place Wednesday, Feb. 28 and the elective fair will take place Thursday, March 1. 
It may seem like it's too early to begin thinking about a schedule for the next school year, but scheduling is already beginning, and it's happening earlier than ever.
Scheduling fairs to highlight Advanced Placement classes and elective classes will be held to get students thinking about their options for next year and prepare them to turn their schedules in on time.
The fairs will feature information about potential classes that students can enroll in for the 2018-2019 school year, along with presentations from current students and teachers.
"[Students] really shouldn't have the option to wait until the last minute," principal Tom Lietz said. "Due dates are being put on things to eliminate last-minute choices."
Preparing students for scheduling is just one reason why the fairs are being held. They're also being held to help students avoid any unwanted surprises.
Senior Ray Bell said he wished he would have given more thought to his schedule at this time last year.
"When the school year began," he said, "I thought, 'what did I get myself into?'"
Students wanting to change their schedules the next year after they have selected them has caused headaches in the counseling office. Counseling office secretary Sue Wiegand had advice for students as they begin scheduling season.
"It is harder than it has ever been to get your classes changed when you already have them picked," Wiegand said, "because they create classes based on demand."
Lietz reminded students to be strategic when it comes to picking next year's classes, and think about their future academic and career paths.
"You have to play chess," he said, "not checkers."
About the Writer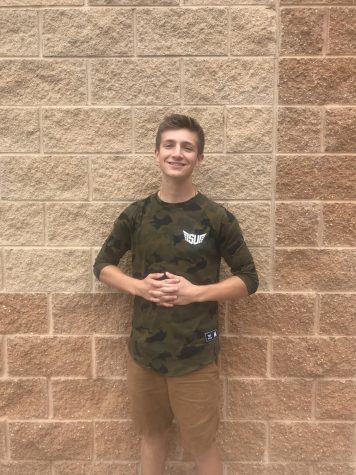 Collin Fox, Sports Editor
This is Collin's third and final year with good ol' Smales. He is the sports editor and is ready to go out with a bang and do it to em this year. #comebackszn