SUPER BOWL LII: Overrated or living up to the hype?
Trophy finds itself in Philadelphia
Super Bowl 52 was a terrific game. Both teams were equally favored to win the game before it even started. The Eagles, having had probably the best season in franchise history, and the Patriots, having numerous Super Bowl experiences, proved to make the Super Bowl of 2018 one to remember.
The Eagles played almost a perfect game, which was necessary in order to take down the Patriots. The Eagles were very destructive in their pass game and could throw the ball all over the Patriots' defense.
However, the Patriots kept fighting and made the game very competitive.
The duo of Tom Brady and Rob Grownkowski was virtually unstoppable. The Patriots' pass game nearly destroyed the Eagles' defense. Tom Brady played like the NFL MVP he is, but dropped a pass in a trick play that could have resulted in a 1st down or even more. The Eagles, however, perfected the Patriots' trick play for a touchdown. The real story of the game, was the star performance from the Eagle's backup quarterback Nick Foles.
From only playing a few games this year, Foles played like a star. From countless big throws, to great quarterback decisions, Foles' performance was one to be remembered. The biggest play of the game, was from the renowned Eagles defense. Late in the game, the Eagles' defensive lineman Brandon Graham caused a clutch late game turnover, to win the game. The game was great from start to finish.
About the Writer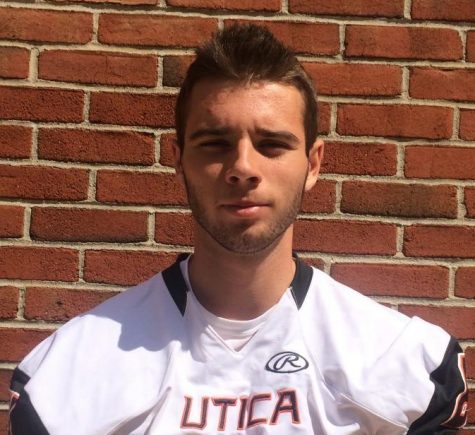 Reid Bonifas, Sports editor
Reid Bonifas is a sports reporter for the newspaper. He is a senior and is graduating in 2018. He plays football and does track and field. He is a wonderful...