Coach McDonald's 300th win
On Dec. 17, Tom McDonald led the girls varsity basketball team to their 300th victory. The girls battled Rochester Adams in a 53-36 sweep for Chieftain basketball. The girls left victorious and so did McDonald as it was his 300th win as a basketball coach.  
The game was very special to the coach and players, not only because of the win, but because it meant a lot to their coach.
"He is always critiquing and giving me tips in practice and in games,"junior Madison Barch said. "Helping me to become a better overall player which can be considered the best advice because of how much experience, knowledge and love he has for the game."
300 game wins is not common as a sports coach, especially in high school where the competition can be very strong.
"Any success we've had is because of the great players and people that have been a part of our program," McDonald said.
McDonald has been coaching girls basketball for the past 28 years. He played basketball throughout all of his high school career as a Chieftain himself.
"The opportunity to teach and coach in the district where I attended school was an exciting thought and it has worked out great," McDonald said.
Usually when milestones are hit like that there is a celebration, but not for McDonald because the very next day he held a practice to continue the hard work he tries to influence on the players.
"Coach McDonald is the best coach I could as for," junior Mary Goepper said. "I'm so happy that he hit this milestone and it got to be with our team."
About the Writer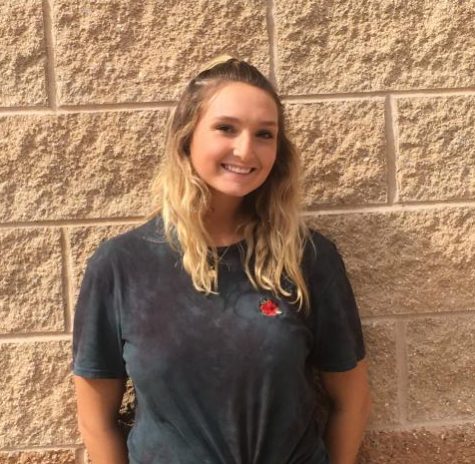 Julia Bartoy, Guest Reporter
Julia is currently a senior and a transfer to Utica this year. This is her first year on newspaper and she is ready to see what the Arrow staff has in...