Callie
Senior Callie Bowman-Tomlinson has been helping make New Life Presbyterian Church more accessible.
At the New Life Presbyterian church in Sterling Heights, senior Calliandra Bowman-Tomlinson has been teaching braille to another church member in order to expose the church to different types of communication.
Last year, Bowman-Tomlinson began teaching braille to Marge Kunz, who is the Elder of Worship and Elder of Communication at the church.
"I needed tutoring hours for NHS last year and she suggested that I teach her braille," Bowman-Tomlinson said. "I taught her mostly on weekends or whenever we both had time."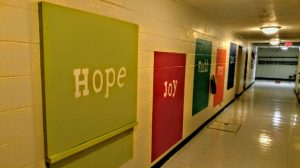 Depending on age and memorization skills, braille can be very difficult to learn. It is much faster for a sighted person to read braille because reading the dots with your eyes is often simpler than feeling the dots with your fingers. However, according to Kunz, "repetition, studying, practice and continual use" are the best ways to learn.
"Callie made the understanding of something very difficult accessible," Kunz said. "I still have to refer to my alphabet braille sheet occasionally."
They then decided to incorporate this new knowledge into the church itself. The hallways previously only had bulletin boards which weren't read very often. One day, after redoing the boards for hours Kunz decided that they were going to change. She chose to "put blocks of colors up with words that were positive."
"The response has been very good so far. After Callie and I completed the braille dots or alphabets letters under each word, I made sure I was around when each group came for their meeting," Kunz said. "Ultimately someone in each group would figure out that it was braille and they all would walk around feeling the dots. They would talk to each other about the dots, smile."
The addition of the braille to the church has opened up the church to others with visual disabilities like Callie.
"Callie is such an inspiration to me and everyone at New Life Presbyterian Church," Kunz said. "And I have found braille to be fascinating. It is amazing that six dots in a specific pattern can communicate so much information to an individual with a visual disability."
These kinds of actions make a big impact in places that are usually unaccessible. Even doing small things like adding braille to the wall art make a difference for those who need it. This can also bring more attention to issues regarding accessibility in the community.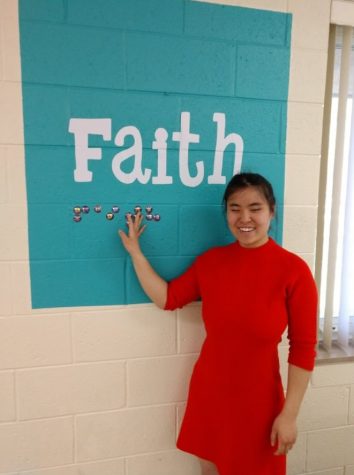 "I think with all of the newspaper taking notice has opened up the community's eyes to other forms of writing and reading other than print," Bowman-Tomlinson said.
About the Contributors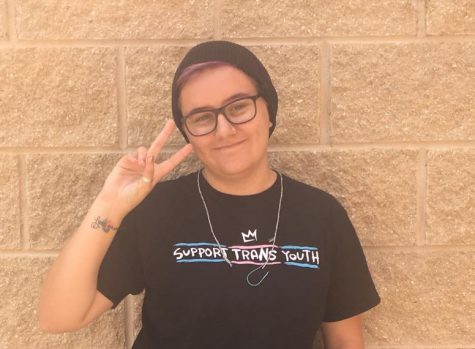 Parker Hopkins, Digital Editor-in-Chief
Parker Hopkins is a senior and this is their third year on the Arrow staff. When they aren't working on the newspaper, they spend a majority of their time...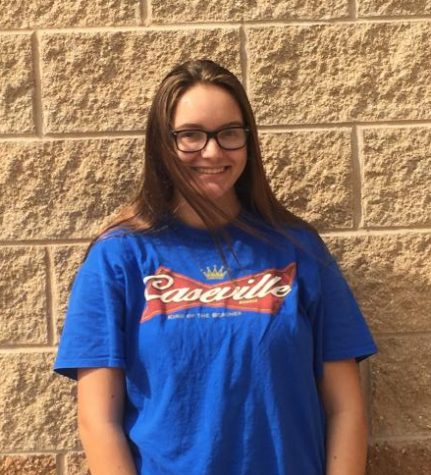 Shelby Carlson, Guest Reporter
Shelby Carlson is currently a junior in her first year of journalism at Utica High School. She enjoys listening to music and hanging out with her friends...