Wrestling completes another season, excited for the future
The Utica wrestling team wrapped up their season on Feb. 7, losing in the district playoffs against the Henry Ford II high school team by a score of 63 to 18. Although this may not have been the result the Chieftains were hoping for, there were still many accomplishments during the season that the team can look back on and be proud of.
"I felt the season went pretty good, we finished four and one in our league, so our league season went pretty well," coach Clinton Davis said, "but we didn't finish quite like we wanted to, losing in districts to Ford High School."
The wrestling team did have some obstacles to overcome this season, with their greatest obstacle being the amount of younger members on the team as many freshmen and sophomores joined with varying levels of experience in the sport.
"
I felt the season went pretty good, we finished four and one in our league, so our season went pretty well."
— Coach Clinton Davis
"Well we had a lot of youth on the team," Davis said, "I'd say 85% of the team was made up of sophomores, and some of those started as freshman, but a lot of them were new this year."
The team also benefited from the large amount of underclassmen interest this season, as it assures there will be no shortage of wrestlers for seasons ahead.
"One of the pluses of our season, was having all of the interest in wrestling," Davis said, "it's a good feeling to know who's coming back."
With seniors continuing to leave yearly, the team and coaching staff begin to recruit junior high and high school students to join the team, to help make the future for Utica wrestling even more bright. Coach Davis even created a wrestling club that kids of all ages can join in order to help prepare for wrestling at the high school.
"We have a wrestling club that is currently in it's fourth year," Davis said, " and we have 48 kids signed up, with ages ranging from kindergarten to 8th grade."
Out of the 48 in the club, ten wrestlers will become freshmen that will potentially join the team next year, freshmen that will not only help make up for the seniors leaving, but will also add experienced wrestlers to help better the team as a whole.
"Next year I'm most excited about getting the incoming freshman class and the sophomores turning juniors in the same room," Davis said, "so the whole team can practice together and we can see what kind of damage we can do in the league."
The members enjoy wrestling not only for competing, but also for hanging out as well as making new friends and having a fun high school experience.
"My favorite part of the wrestling season," junior Jack Petruski said, "were the bonds I built with members of the team during the year."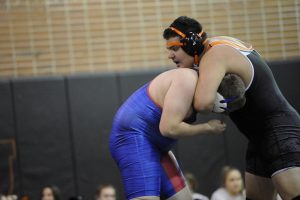 With the teams success in the MAC this season compounded with next year's arrival of new wrestlers, Utica parents, students, and educators alike are excited to see what next season brings. The team will hope to not only win their division this year, but will also hope to advance further into the playoffs after the regular season on the mats wraps up.
"I have a lot of really good expectations for next year," principal Tom Lietz said, "and I think coach Davis was happy with where it was this year and how people did.
About the Contributor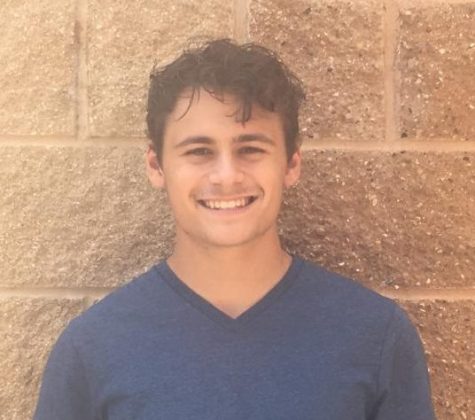 Dominic Lount, Sports Editor
Dominic Lount is a senior and entering his third and final year on the UHS Arrow news staff. Dom swims and plays baseball, and likes hanging with friends,...