Advice from AP Scholars
The UCS board had a meeting on Oct. 14 that recognized AP Scholars and their work. AP Scholars are students that pass a certain amount of AP tests with a certain score on them.
"They have to pass a certain score, like over three, on three or more AP tests to become an AP Scholar," principal Thomas Lietz explained. "We had around sixty AP Scholars this year, from the last year AP tests."
In order to become an AP Scholar, a student must work hard to pass their AP tests the year prior. College Board will then mail letters to students who meet the criteria.
"I found out that I was an AP Scholar from College Board," senior Devon Burns said. "I also got a letter in the mail letting me know."
Some students got a look at how College Board exams are run as early as ninth grade, such as senior Anna Kotlarz.
"It all started in ninth grade with my first AP test that I didn't pass," Kotlarz said. "It helped me see how the future AP tests were and how the environment of the future AP classes were going to be like."
Getting this recognition can help these students in the future as they apply to colleges.
"It was worth it," Kotlarz said, "because I get to get a lot more credits for the future and it will help me save money for college."
Both students spoke about how these AP tests are going to help them save money in college and provide them with credits for college.
One of the scholars was asked to give some advice for the future students who are vying to become AP Scholars in the future.
"Ask a lot of questions, take good notes, and never waste time," Burns said.
About the Contributor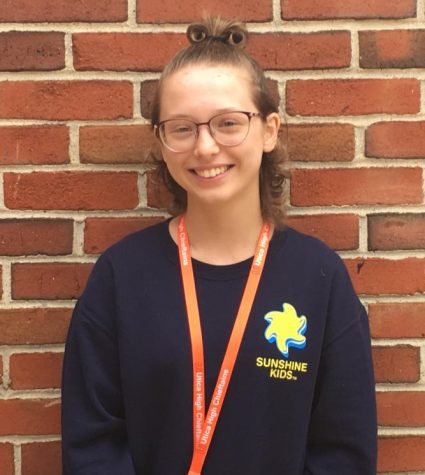 Alice Correj, Online Reporter
Alice Correj is a junior at Utica High School. This is her first year on the Arrow news staff. She loves reading and writing. You will always find her...