New Star Wars movie creates buzz
One of the most anticipated movies of the year, 'Star Wars: The Last Jedi' is nearing its release, and students and staff alike are raging with excitement.
This is the latest installment in the Star Wars saga and it features the return of the popular character Luke
Skywalker who was missing during the previous Star Wars movie, "Star Wars: The Force Awakens."
Skywalker will be played by the actor Mark Hamil who was first introduced in the original "Star Wars: A New Hope." The movie will also be featuring a new set of main characters including Rey who is played by Daisey Ridley, and Finn who is played by John Boyega.
The movie is set to be released on Dec. 15, and ticket sales are already piling up.
"I can't wait," principal Thomas Lietz said. "I already bought my tickets."
There is a lot of speculation as to what might happen in the next chapter of this saga.
"I think that Luke Skywalker," Lietz said, "is probably going to die."
Students' endless theories have been a major topic all around school.
"I think," junior Jonathan Mayberry said, "that Han Solo is going to come back."
There are a lot of theories, but nothing will be found out for sure until the film is released
The trailer was released earlier this year and created excitement for fans of the series.
"The trailer looked great," senior Ryan Olivier said, "and it made me even more excited for the release."
There are plenty of fans that are excited for the film, but there are also a few critics.
"I'm honestly not that thrilled for it," senior Hitesh Kumar said. "I think that it's being over-hyped a little bit."
However, the movie is projected to do well at the box office. According to Observer, 'Star Wars: The Last Jedi' already has projected sales at about $750 to 800 million this Christmas, which is comparable to the previous episode, which earned $937 million.
"I bought my tickets," sophomore Brennan Rylander said, "as soon as I possibly could."
It's clear that many students and staff cannot wait until the movie is released, and their excitement will continue to grow until then.
About the Writer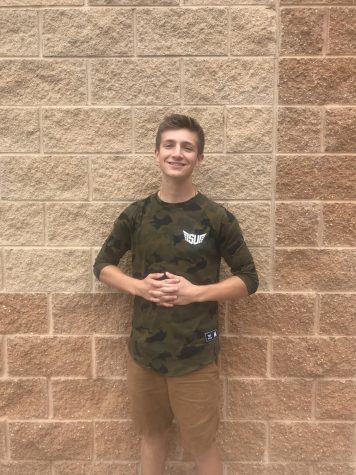 Collin Fox, Sports Editor
This is Collin's third and final year with good ol' Smales. He is the sports editor and is ready to go out with a bang and do it to em this year. #comebackszn