Former Utica student saves her dad's life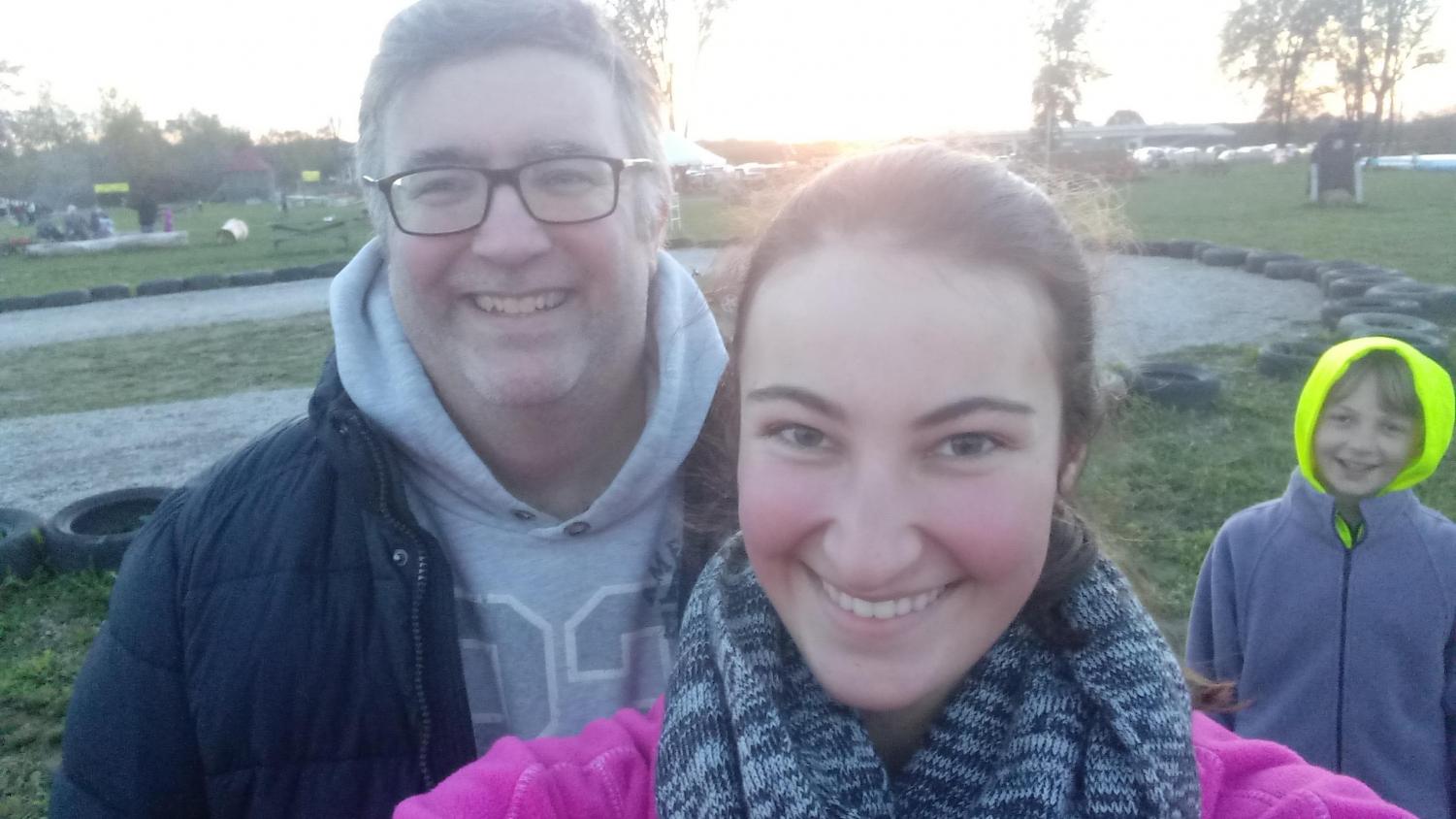 Former Utica student Abby Bennett, a 2018 graduate, who had taken medical science classes with teacher Jill Bologna recently saved her father's life using CPR skills she learned in the past.
This all happened two months ago when Bennet's brother heard their dad roll off of his bed and he ran to her to get help. He was found unconscious and Bennet's CPR skills started to kick in at that very moment. She checked for her father's pulse and she couldn't find it, so after making sure the environment was safe, she began doing chest impressions.
While Bennet was performing CPR on her dad, her brother called 911. She continued the compressions and successfully got him to start gargling, which is a good sign. The EMT team arrived seven minutes later and took over the situation and used an AED. However, they could not get him conscious.
Bennet then rode in the ambulance with her father and met her mom at the hospital. Her father coded eleven times–this means that he came back to life eleven times! The Bennet family spent the rest of their day in the emergency room waiting for answers.
Finally, the Bennet family was told that Mr. Bennet had a pulmonary embolism, which means there were blood clots inside of his lungs. He was still unconscious and needed the help of a machine to keep him breathing all day. The doctors warned them that there was a chance he may never wake back up.
A miracle happened the next day they visited him. Bennet's father woke up and his brain was fully functioning. Bennet played a huge role in saving her father's life.
"The nurses and doctors said that [his brain was fully functioning] because I started doing CPR immediately, which kept oxygen flowing to the brain," Bennet said. "I had some teary-eyed nurses hug me and they told me they were proud of how calm I remained."
It was a long two week recovery for Bennet's father along with a lot of ups and downs. Two months have past since the incident and he still struggles a lot, but he has gotten a lot better.
Bennet is relieved and is so proud of herself for saving her own father's life.
"I feel incredible that I had the skills to save my dad's life. Everyone should become CPR certified, even if they are not going into medical field because you never know when someone may need your help," said Bennet.
Utica medical science class teacher and nursing assistant Jill Bologna is very proud that she made an impact on her former student's life.
"When she contacted me with this story it brought tears to my eyes. I am so proud of her for carrying out the steps of CPR in what must have been an overwhelmingly emotional situation," said Bologna.
This story emphasizes the importance of CPR skills and the importance of medical science classes. Bennet greatly encourages students to take these classes.
"I would definitely encourage all students to take medical classes because they offer knowledge about the human body that everyone should know, and can help you in whatever field of study you end up choosing," Bennet said. "I enjoyed all of my medical classes and the opportunities it gave me like HOSA and the Future Nurses Club. The teachers are also amazing and put in a lot of effort to make sure each student understands the material."
Due to online learning, Utica medical science classes still have not covered CPR for obvious reasons.
"As you can imagine, it is a hands-on unit that requires specialized equipment. We use CPR mannequins that are equipped with monitors that evaluate the chest compressions that the student is performing. We also use specific barrier masks and oxygen equipment to teach the rescue breathing involved in CPR," said Bologna.
Utica medical science teachers hope that school will return to face-to-face learning before the end of the school year, so that students have the amazing opportunity to learn these important life-saving skills. It is unknown when people will ever need to perform emergency protocols to save the lives of others, just like Bennet's breathtaking story.